What is an Elevate Group?
Find a group of friends who you can laugh, learn, and be yourself with. In an Elevate group, we connect with you an Elevate group leader who can mentor you to grow deeper in your relationship with Jesus, fulfill your purpose in life and be equipped to disciple others!
Why should I join?
To meet new friends and have a healthy relationship with God & with others.
Who can join?
If you're a high school or college student who wants to know more about God and the Bible, then there's a group for you!
How can I join?
We will try to match you with a group that can meet near you, whether in campus or after our youth services, so you can meet in person at a time that fits your schedule.
Elevate Group Stories
Find out how joining an Elevate group impacted the lives of these students!
"During some of my darkest times, it was my Dgroup who loved and accepted me. That's when I realized that their love for me was real and different. It was and is the kind of love that is selfless, unconditional, forgiving and nurturing — the very same love that came from Jesus! This is the same love that I want to strive to give to my own Dgroup as well!"
Charlene Manalang
University of Asia & the Pacific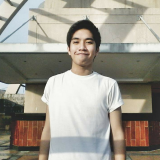 "Joining an Elevate Dgroup was one of the best decisions I have ever made! I never felt judged or hated, but rather I felt sincere and intentional love from my brothers who are part of the Dgroup I'm in. Being in a Dgroup allows me to grow more and more in love with my Heavenly Father. That's the best feeling ever!"
Carlos Panganiban
Trinity University of Asia
"One of the many reasons why I always attend my Elevate Dgroup is because of the genuine love I receive from my Dgroup leader! She is always an encourager, and one of her never-ending encouragements is for us to go and disciple others. She has walked with me all through my discipleship journey, whether it was sharing the message of God's love to others or setting up my own discipleship group!"
Hannah Park
Far Eastern University - Nicanor Reyes Medical Foundation